Our inspiration – the amazing love lock padlock!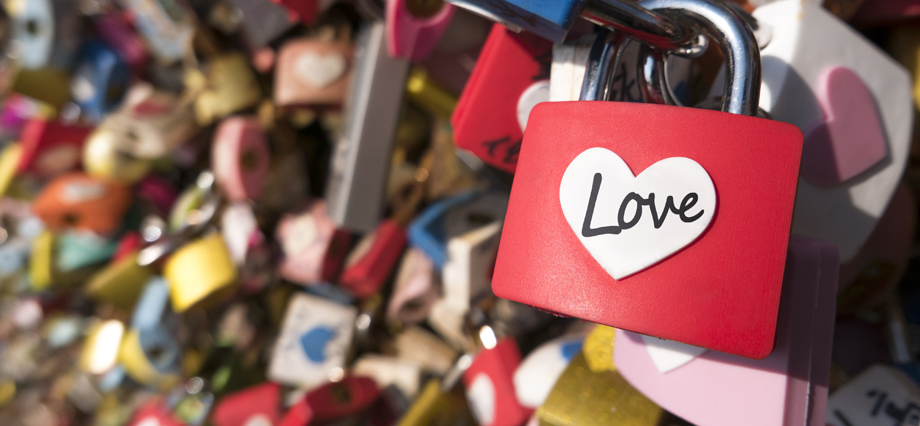 But what are love lock padlocks?
Basically a modern symbol/ritual of love and eternity. Simply a TOKEN OF AFFECTION.

'Love locks' / 'love lock padlocks' / 'lovelocks' are a custom, some say date back over 100 years. Though since the year 2000 this phenomenon in which sweethearts of all ages, attach inscribed padlocks (now known as love locks) onto bridges, railings, public structures symbolising their love, has really taken hold, and now love lock padlocks are seen ALL OVER THE GLOBE!
As humans, we are social creatures and emotions are a mechanism to express ourselves to others. We give hugs, send greeting cards and even hang these inscribed padlocks in certain locations, and whilst doing so, we get the 'feel good' factor! This outpouring of love, has helped to create the global phenomenon of 'hanging a love lock', as more and more individuals, couples and families want to participate in this contemporary ritual, and leave a lasting token of affection, a memory, or record a cherished moment in time.
For more information and the history of love locks visit wikipedia.
Love lock structures
…of which there are many.
There are many purpose built structures all around the world, to hold love lock padlocks, lovely in design and fit for purpose, but what makes our trees unique is… lots of padlocks = lots of weight, and our trees can hold a lot of weight SAFELY. Purchase a Love Lock Tree and be part of the 'Love Lock Tree Family'.
Throughout history and across cultures, people have wanted to leave their mark. Love locks are today's way of doing that. The 'Love Lock Tree' provides an alternative 'canvas' to shift people's ritual attention from current structures of interest and value, whilst still encouraging the practice - but in a safe, sustainable, and attractive way.

Dr Ceri Houlbrook, Folklore Researcher, University of Hertfordshire