Customise, personalise or completely bespoke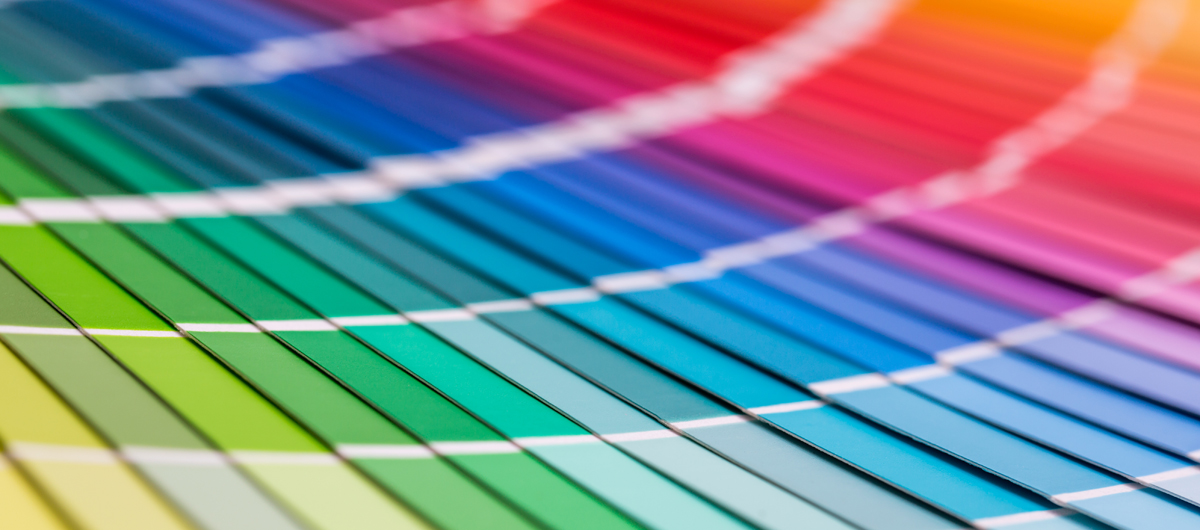 There are many ways to customise and create your Love Lock Tree
Or, we can create a completely bespoke structure just for you…
---
COLOUR –

You can choose the colour of your tree.
Love Lock Trees are, RAL 6002 – Leaf Green colour. BUT, you can customise and have your tree, in your colour – most colours are available, simply supply us with your RAL, or Pantone number.
If you require a special colour, please ask and we will try to help. Even multi-coloured, rainbow effect or a bespoke colour, if you want!
Compact sized tree shown in a purple colour and multi-coloured.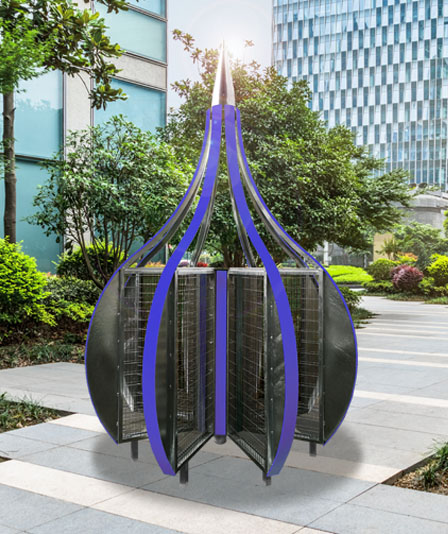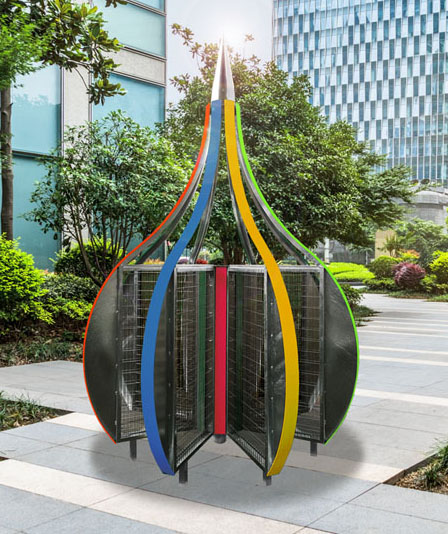 ---
FINIAL –
From a company logo to a religious symbol.
Both size trees are supplied with our standard 'pointed' tree top shaped finial, but you can have whatever you want, put on the top!
If an intricate finial design is requested, this is generally laser cut out of steel, to create a silhouette effect, which can be left bare or coloured.
We can produce a mock-up for you, of your finial design/colour, before you give the final go ahead.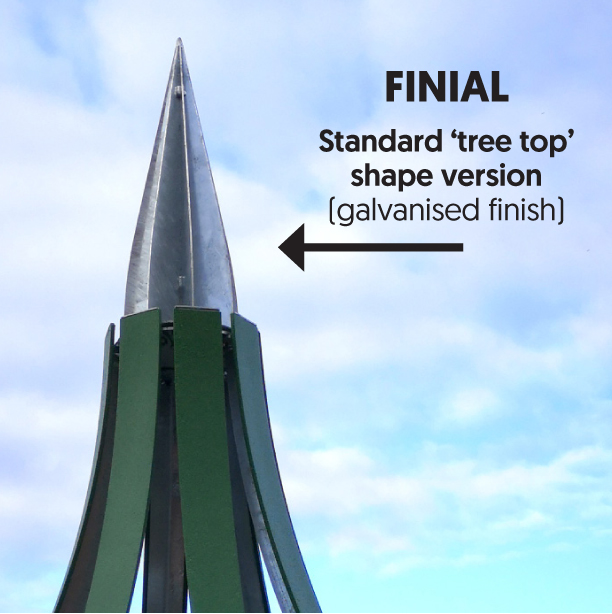 ---
GROUND SURFACE FINISHES –
All tree owners, can choose their surface finish in and around their tree.
Whether you want tarmac, paviours, a patterned resin or a concrete compass, there are so many different surface finishes to choose from, as long as the area is flat to allow for wheelchair/pushchair access.
We can offer advise and ideas if you would like, or leave it completely up to you, to let your imagination run wild!
---
SPECIAL REQUESTS –
We're open to your ideas!
We can produce bespoke designs/structures, should you want or need something a little bit special for your location, tell us what you want!
---
TREE SIZES –
We have two.
Compact size holding around 10,000 padlocks.
Large size holding around 25,000 padlocks.
If you require a different size or capacity – please ask.