Forever Trees… designed to display tributes, memorials, or even a special message
What is a Forever Tree?
Identical to our Love Lock Tree in spec, size, design and look, but on these trees we hang 'leaves' not padlocks.
Over the last decade more and more people are wishing to leave a permanent gesture to remember a lost loved one, or commemorate past events or occasions. Forever Trees offer the ability/opportunity to hang and leave a memorial, tribute, message of remembrance, message of hope and inspiration or just some special wording, by the way of hanging 'leaves' onto a Forever Tree.
The compact tree holds up to 4,500 of our round leaves, whilst the large tree holds up to 12,500, with each leaf in their own individual hanging space, creating a safe, attractive and respectful display/sculpture, which will last for many, many years.
Just like our Love Lock Trees, Forever Trees are designed to be located indoors or outdoors, and comfortably fit into most environments, they take up a relatively small footprint and can work alone or in groups, if more hanging space is required. Available in most colours, and with customisable features, each tree's owner can create their own bespoke Forever Tree for their individual purpose and setting.
Click here, to go direct to our dedicated 'Forever Trees' website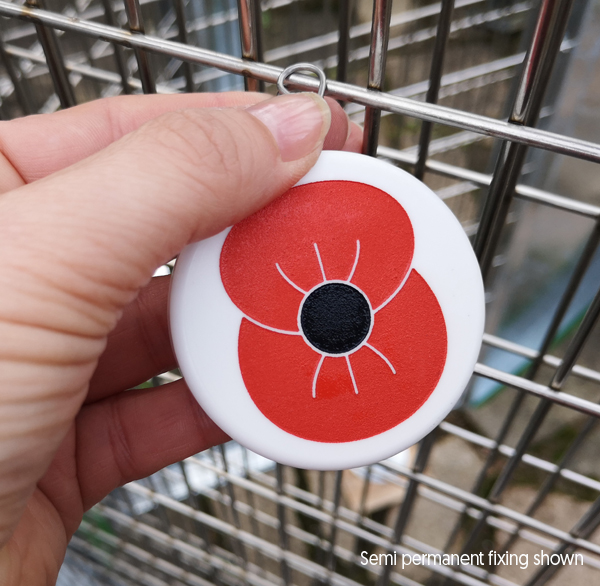 BUT unlike our Love Lock Trees which generally go into public environments for anyone to use, Forever Trees are generally located in private settings such as…
Arboretums
Hospices/Hospitals

Military Remembrance Locations

Crematoriums
Church Grounds
Pet Crematoriums
Memorial Locations
Gardens of Remembrance
A Site of Significance
Sports Grounds
Race Courses
Stately Homes
Schools/Colleges/Universities
Country Parks
Tourist Attractions/Sites
Reservoirs/Lakes
Nature Reserves
Woodlands
Animal Sanctuaries
Animal Adoption Centres
Wedding Venues
…and when used in conjunction with our leaves (which creates the memorial, tribute or message), these trees can generate large profits for the tree's owner, or raise money for good causes.
The use of our leaves is not compulsory, tree owner's can purchase or make their own leaves, should they wish.
Our special leaves… Tokens of affection
A beautiful way to leave a special message, tribute or memorial…
To complement our Forever Trees, we can supply 'leaves'. When required we work with each tree's owner to design their own bespoke leaf/leaves which are unique to you, specially designed to fit/hang on our trees.
Not actually leaf shaped, they are round and bevelled – so no sharp edges!
Below are our most popular leaves, made of a mineral based material (plain, stone or granite/marble), shaped into a round 55mm dia disc. This material is; fade, rust and fire resistant, very long lasting, alluring and tactile, it will even warm up in your hands.
These leaves are/can be engraved both sides and colour infilled (in more than one colour if required).
These leaves are…
A mineral based material, plain, stone or granite/marble, available in many colours.
Specially designed to hang onto our trees, each in their own individual display hole.
Made for an outdoor environment, though can be used indoors too.
Colour infilled, including silver and gold, by hand.
Available with an option to include a photo.
Available with an option to have a small amount of ashes, hair or a small artefact permanently sealed inside.
Easy to order, delivered to the tree owner, or the customer.
Carefully wrapped in tissue paper and displayed in a presentation box, (all recyclable).
Available with a permanent or semi permanent fixing – depending upon your requirements.
Lovingly made by hand, in the UK.
Bespoke or standard designs are available i.e. our teddy bear design.
Tree leaves can only be sold by, or on behalf of each tree's owner, and can be used by the tree's owner to generate an income, or raise money for a chosen charity or good cause.
For more information on our leaves please visit www.forevertrees.co.uk/leaves or contact us to find out more.
Leaf samples…
Demonstration trees
If you would like to see our demonstration Forever Trees, please call or email to make an appointment to visit. Our demonstration trees are located in a Derbyshire village, (not our business registered address).