Do you have love lock issues on your bridges?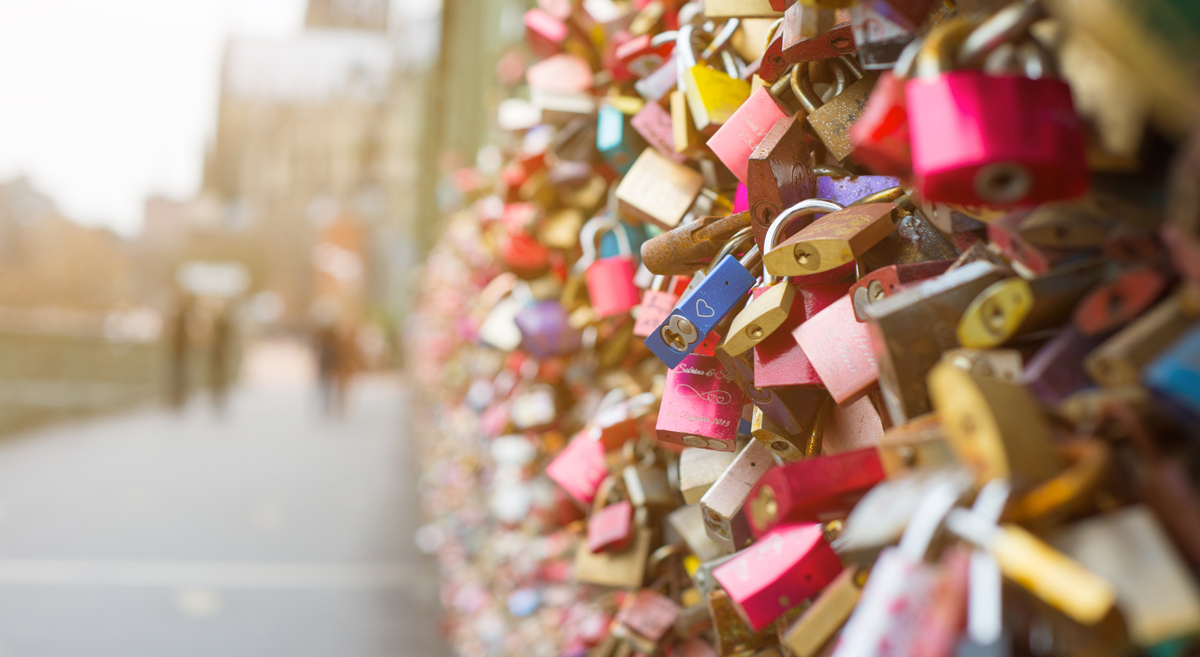 Problem padlocks?
Not sure what to do, we're here to help, turn a problem into an opportunity!

Are you in charge or do you look after a public or private structure, such as a bridge, railings, sculpture, historic monument etc? Is it being seriously damaged or having its integrity and aesthetics put at risk, due to the considerable weight and rust caused by large numbers of love lock padlocks being hung or attached to it?
Are you worried about negative media coverage if you remove the padlocks, or the possibility of trying to discourage this popular custom.
Do not worry, we took this potential love lock dilemma and came up with a solution for you, we can supply you with an alternative, dedicated structure to hang padlocks on.
Our Love Lock Trees are steel, evergreen tree shaped structures, for the purpose of hanging love locks on, so that tourists/couples/families can still come and place their padlocks at your location, without damaging the very thing that makes your location special, so it/they will be around for future generations to enjoy.
Each tree only takes up a small footprint, has a shallow excavation depth, is accessible by all, works alone or in multiples, can be permanently sited or moveable, work both indoors and outdoors and most importantly, can accommodate thousands of padlocks.
Large size trees holds 25,000 padlocks / three tonnes, but tested up to six tonnes.
Medium size trees holds 9,000 padlocks (awaiting load test results).
Just some of the issues caused by the uncontrolled hanging of love lock padlocks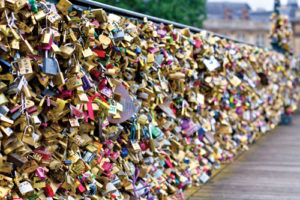 Love locks cause structural integrity issues, due to the sheer volume, weight and rust.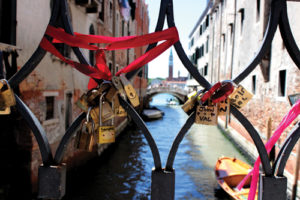 Love Locks need to be removed, for bridge maintenance and safety reasons.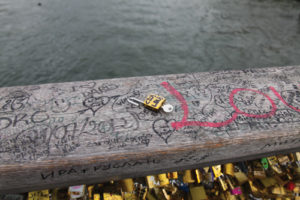 Uncontrolled placing of love locks, attracts graffiti spoiling scenic/historic places.
The Love Lock Trees, help to SOLVE these problems, and CREATE opportunities.